Events
More than a Running Team, A Community Group
February 3rd, 2019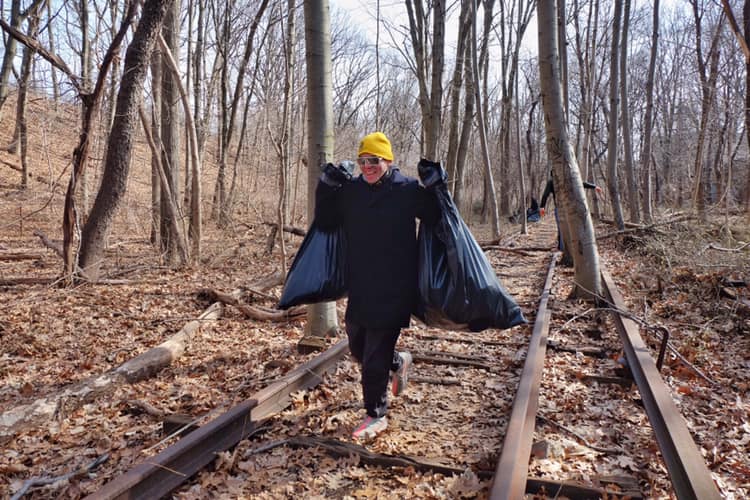 In 2016, we received word from Kevin Montalvo, one of the co-founders of the Queens Distance Runners team, expressing his enthusiasm for the Queensway and lending their endorsement of the project.

So it was no surprise to hear from Kevin last month that he wanted to organize a Queensway Cleanup. Within a couple weeks, this community leader gathered many of the team members to volunteer along with getting the appropriate permits and forging a relationship with the Friends of Forest Park and local NYPD Explorers team members to lend a hand.
The cleanup had a showing of nearly 30 volunteers spread across a half mile of the abandoned tracks in Forest Park. Queens Distance Runners proves time and time again that they are more than a running team or club, they are a community group!
The support we get from Kevin and the Queens Distance Runners does not go unnoticed and at least for one day yesterday, the results of community coming together for one goal seem as tangible as ever. They support the project because it symbolizes to them, progression of increased accessibility for runners, joggers while establishing a safe path for commuters seeking a healthy alternative to congested traffic in the established region.
Thank You Queens Distance Runners!