Events
Cleanup on the tracks gives us a teaser!
October 23rd, 2017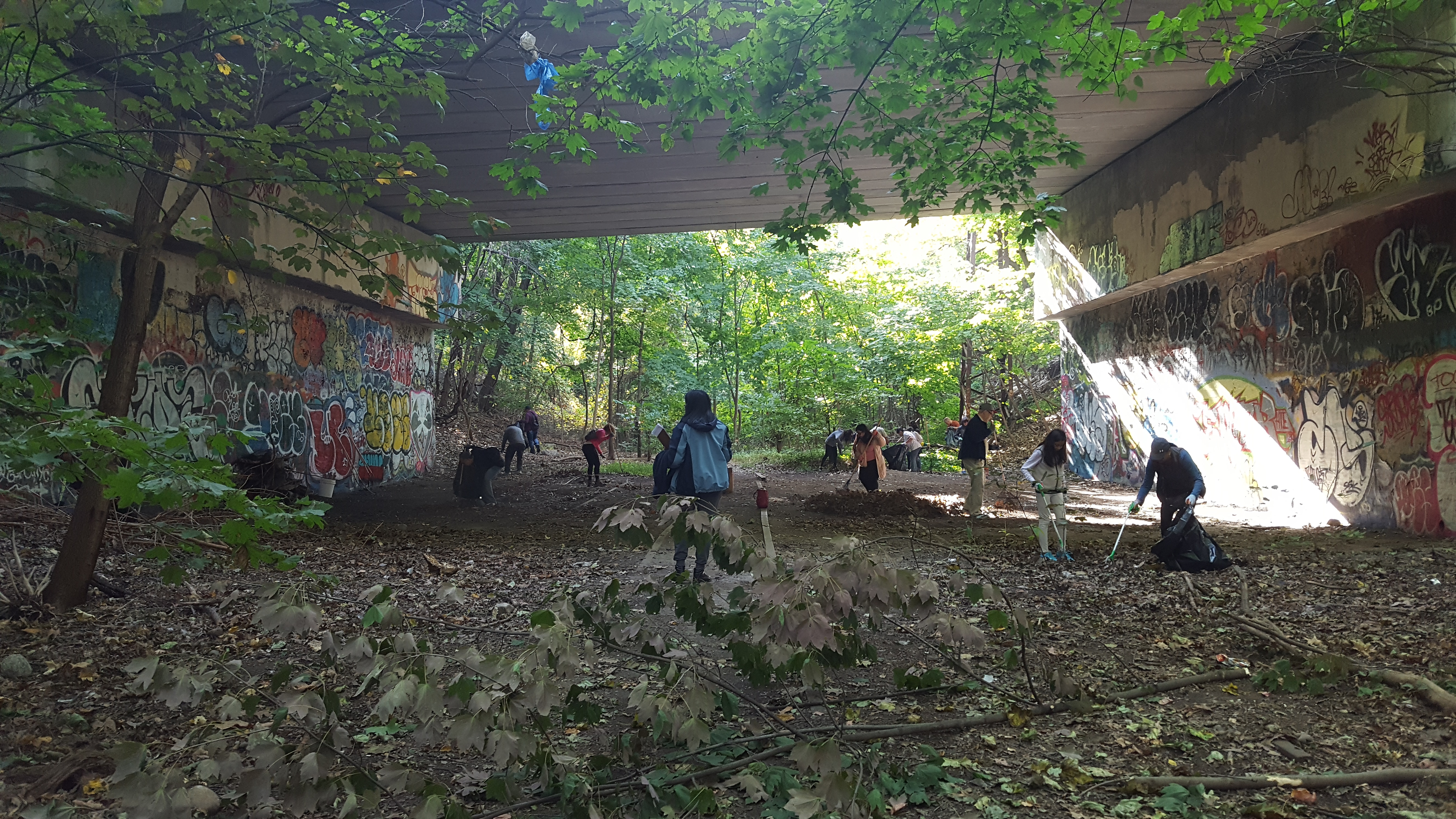 On Sunday, Oct 22nd, the Friends of the QueensWay in collaboration with Earth Citizens Club, hosted a cleanup on the tracks. About thirty volunteers were in attendance, channeling their best energy to handle some of the tasks at hand.
The cleanup included volunteers from across three boroughs, while also having local residents, including MELS student with trash bags, rakes, shovels, and pickers in hand.
This cleanup was made possible due to the guidance of Forest Park staff, who were generous enough to provide the supplies we needed for this cleanup as well as a partner in Earth Citizens Club.
After just a few hours and nearly 50 bags of trash and leaves removed, we left the site looking like a teaser of what could be. In its entirety, the QueensWay, a 3.5 mile stretch of land, would connect 6 neighborhoods to the beauty that we all know and love in Forest Park. On Saturday, everyone saw the potential of this project while coming together and meeting neighbors and supporters.
Special thanks to NYC Parks staff, Nicole Gamory and Ralph, Sean on behalf of the Earth Citizens Club and to all the wonderful volunteers that joined us for all of their help!
More images on our Facebook page