Metropolitan Avenue to Union Turnpike
North of Forest Park, adjacent to a high-use commercial area, the Metropolitan High School complex, and the Glendale ballfields, the Metropolitan Hub will offer many active learning and recreational spaces. In partnership with local institutions, there will be outdoor nature classrooms near the school; food concessions, batting cages, and bleachers by the Glendale ballfields; and space for temporary food stalls and a farmers market.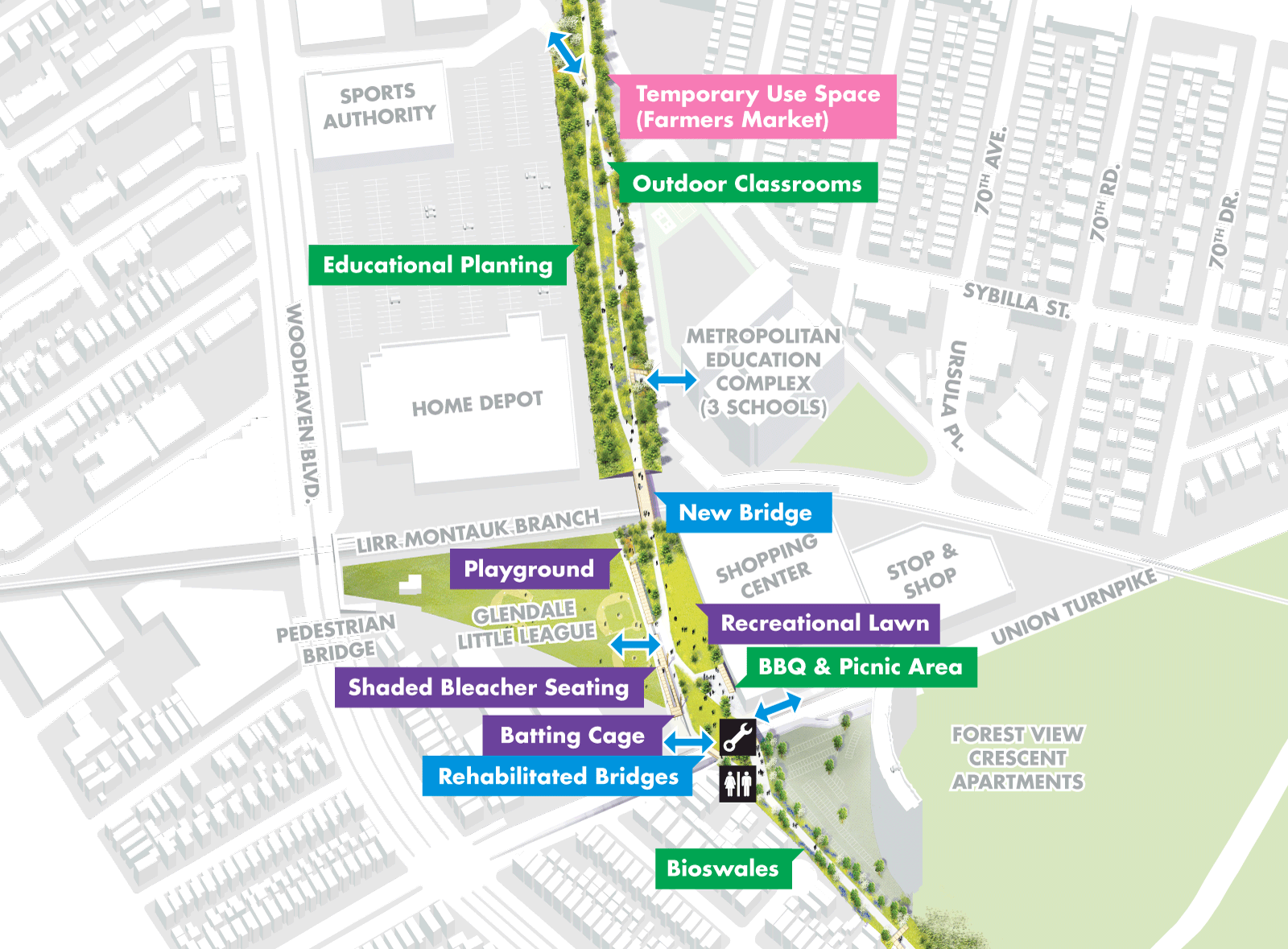 Character
Borough-wide focus, temporary plug-in event facilities in adjacent large parking lots.
Potential Features & Amenities
Gateway design moment at Metropolitan Ave. bridge
Access points at Metropolitan Ave. and Home Depot parking lot
Replaced paved area between Glendale fields and shopping center with recreation lawn and batting cages for shared public and little league use
Learning landscape with Metropolitan High School complex
Gateway to Forest Park at Crescent Apt parking lot
Potential Partnerships
The three schools in Metropolitan High School complex
Trader Joe's
Home Depot
Ecological/Green Infrastructure Features
Green infrastructure demonstration site
Outdoor classrooms