Event Announcement
3rd Annual QueensWay Bike Tour: "QueensWay Greenway Byways"
Saturday, Jun 18, 2016
11:00 am – 3:00 pm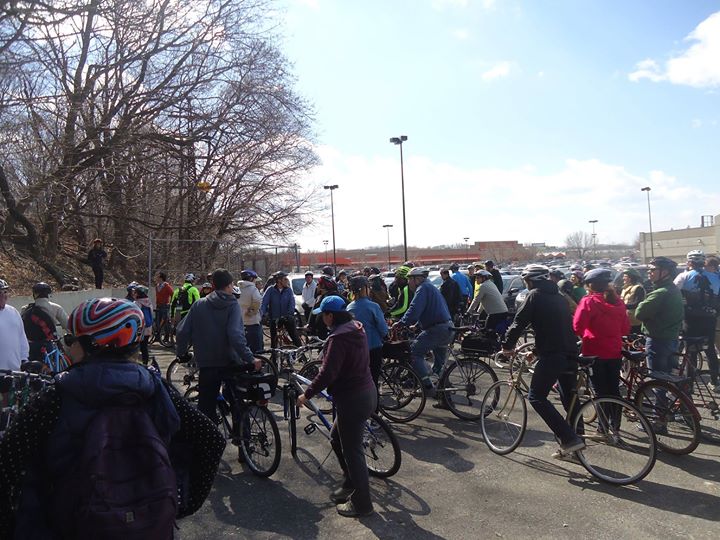 In our 3rd year of hosting a QueensWay Bike Tour, we are co-leading again with our friends at Five Borough Bicycle Club (5BBC) and TA Queens Committee.
Join us in a ride from Rego Park to Ozone Park to explore the future route of the QueensWay, the proposed bikeway, linear park, and rail trail atop the abandoned Rockaway Beach Branch railroad. We will make several stops, and brief hikes onto the rail line before officially ending outside the Aqueduct Race Track and Casino. Riders wishing to take the A train back to Manhattan can continue to Aqueduct Station. Peter Beadle of Friends of The QueensWay will discuss the history of the abandoned rail line and give updates on project progress.
**Feeder rides Begin Earlier**
9:30 AM, Union Square North @ Park Ave, Manhattan (Josh G)
9:30 AM Grand Army Plaza, Prospect Park, Brooklyn (Susan Levine)
10:00 AM Dutch Kills Green, Queens Plaza N @ Jackson Avenue (just over the 59th Street Bridge) (Steve B)
11:00AM @ Shalimar Diner, Austin St & 63 Dr, Queens.
ALL RIDERS DEPART SHALIMAR AT 11:15 AM. 25 leisurely miles if starting in Manhattan.
Partners
https://www.transalt.org/getinvolved/neighborhood/queens
Shalimar Diner, Queens, NY, United States