Event Announcement
QueensWay EATS Tour
Saturday, Jun 16, 2018
11:00 am – 2:30 pm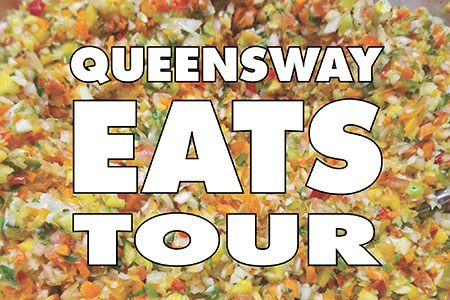 Join the Friends of the QueensWay as we explore some of the most diverse communities in Queens through EATS, QueensWay EATS that is. We will begin in South Richmond Hill/South Ozone Park and by end of tour we shall be in Forest Park. This tour will include a couple stops for food-on-the-go while pointing out some key intersections of what could be the QueensWay.
*NO LONGER AVAILABLE/ALL SPOTS FILLED*
The QueensWay Eats Guide released in Spring 2015, featuring 31 locations across the six neighborhoods.
117-5-117-9 Liberty Ave, South Richmond Hill, NY 11419, USA