Event Announcement
Walk the QueensWay with MAS
Saturday, Oct 29, 2016
11:00 am – 1:30 pm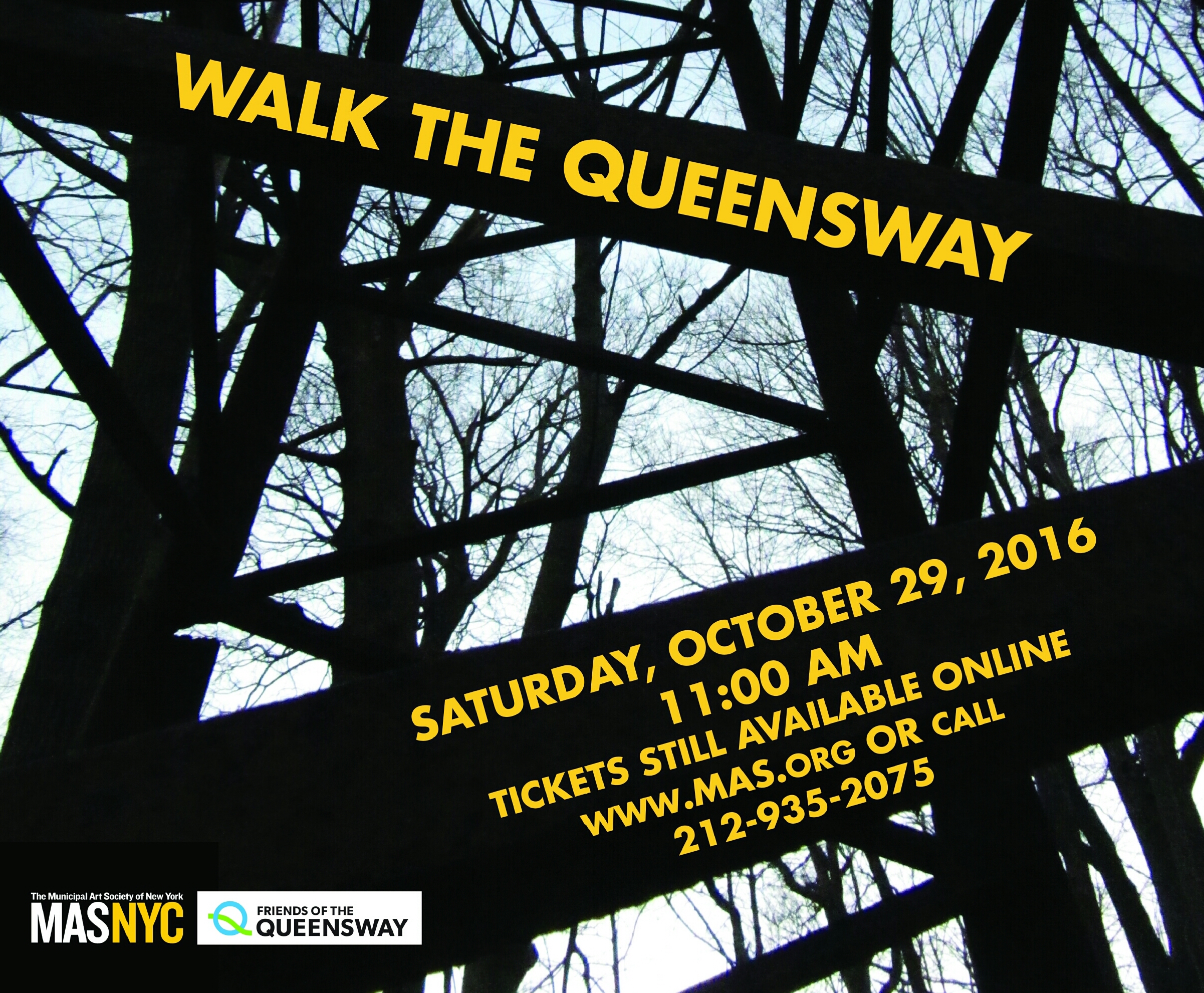 The Municipal Arts Society hosts this tour with guides from The Trust for Public Land and Friends of the QueensWay for a 2.5 mile walk alongside the northern section of this proposed "cultural greenway" that will transform a long abandoned rail line running from Forest Hills/Rego Park south to Ozone Park.
Tickets available HERE
If built, the QueensWay could highlight the many cultures of Queens (one of the most diverse urban areas in America) and provide pedestrian and bike linkages.
This tour will start in historic Forest Hills Gardens, and include a walk on the rail bed, through a ravine in Forest Park (wear long pants, and hiking or walking shoes), but much of it will be on city streets adjoining the QueensWay.
Tickets available HERE
711 Austin St, Forest Hills, NY 11375, USA